Love is bigger than you are. You can invite love, but you cannot dictate how, when, and where love expresses itself. You can choose to surrender to love, or not, but in the end love strikes like lightening, unpredictable and irrefutable. You can even find yourself loving people you don't like at all. Love does not come with conditions, stipulations, addenda, or codes. Like the sun, love radiates independently of our fears and desires.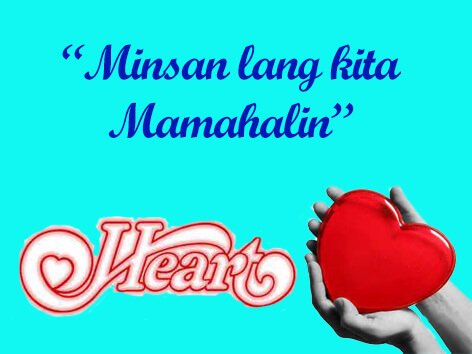 "Minsan lang kita mamahalin
"
Love is inherently free. It cannot be bought, sold, or traded. You cannot make someone love you, nor can you prevent it, for any amount of money.
---
"Bakit ba hindi pwedeng maging tayo
"
Love has no territory, no borders, no quantifiable mass or energy output.
---
"Inlove
na ako, inlove 
na sa'yo"
Love cannot be imprisoned nor can it be legislated.
---
"Kasalanan ba ang mahalin ka ng lubusan
"
Love is not a substance, not a commodity, nor even a marketable power source.
---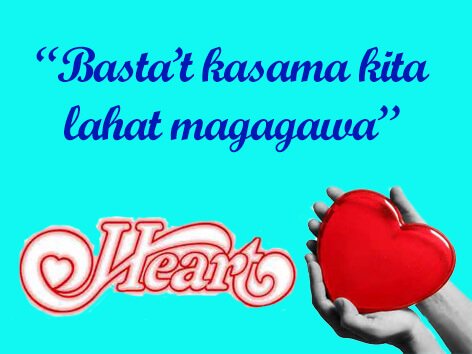 "Basta't kasama kita lahat magagawa
"
Marriage is a matter for the law, for rules and courts and property rights.
---
"Kunin mo na ang lahat sa akin, 
wag lang ang aking mahal "
One can buy loyalty, companionship, attention, perhaps even compassion, but love itself cannot be bought.
---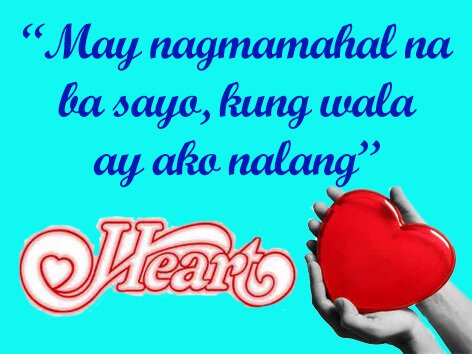 "May nagmamahal 
na ba sayo, kung wala ay ako nalang
"
Love cannot be turned on as a reward. It cannot be turned off as a punishment. Only something else pretending to be love can be used as a lure, as a hook, for bait and switch, imitated, insinuated, but the real deal can never be delivered if it doesn't spring freely from the heart.
---
"Sana ay mahalin mo rin ako"
This doesn't mean that love allows destructive and abusive behaviors to go unchecked. Love speaks out for justice and protests when harm is being done.
---
"Ba't di mo pagbigyan ang pag-ibig ko
"
Love points out the consequences of hurting oneself or others. Love allows room for anger, grief, or pain to be expressed and released.
---
"Kahit mali ang puso pilit kong tuturuan"
Love cares what becomes of you because love knows that we are all interconnected. Love is inherently compassionate and empathic. Love knows that the "other" is also oneself.